Holiday Courses
In the Wings run daily courses and weekly courses during School Holidays.
All courses start at 10.00am and finish at 3.00pm.
Our 'Scenes from the Musicals' course runs for a full week and finishes with a showcase, that presents all disciplines of performing arts, on the final day. Our 'Performing Arts Daily Workshops' are more relaxed and explore all aspects of Performing Arts through stimulating exercises and games. The Performing Arts workshops can be booked daily or as a full week.
Performing Arts Daily Workshops – Ages 6 to 16  /  16th to 20th August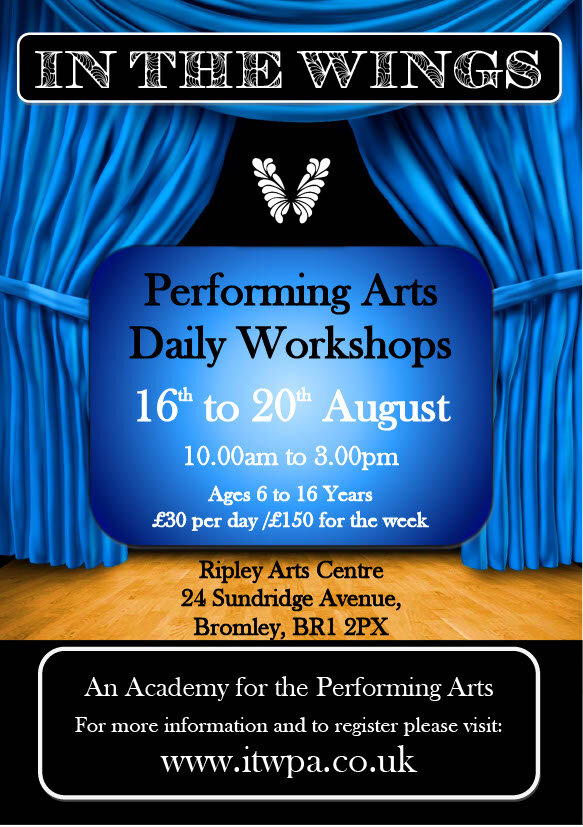 £30 per Day / £150.00 for the Week