Holiday Courses
In the Wings run daily courses and weekly courses during School Holidays.
All courses start at 10.00am and finish at 3.00pm.
Our 'Performing Arts Daily Workshops' are fun-filled sessions that explore all aspects of Performing Arts through stimulating exercises and games. The Performing Arts workshops can be booked daily or as a full week.
Performing Arts Daily Workshops – Ages 6 to 16  /  15th to 19th August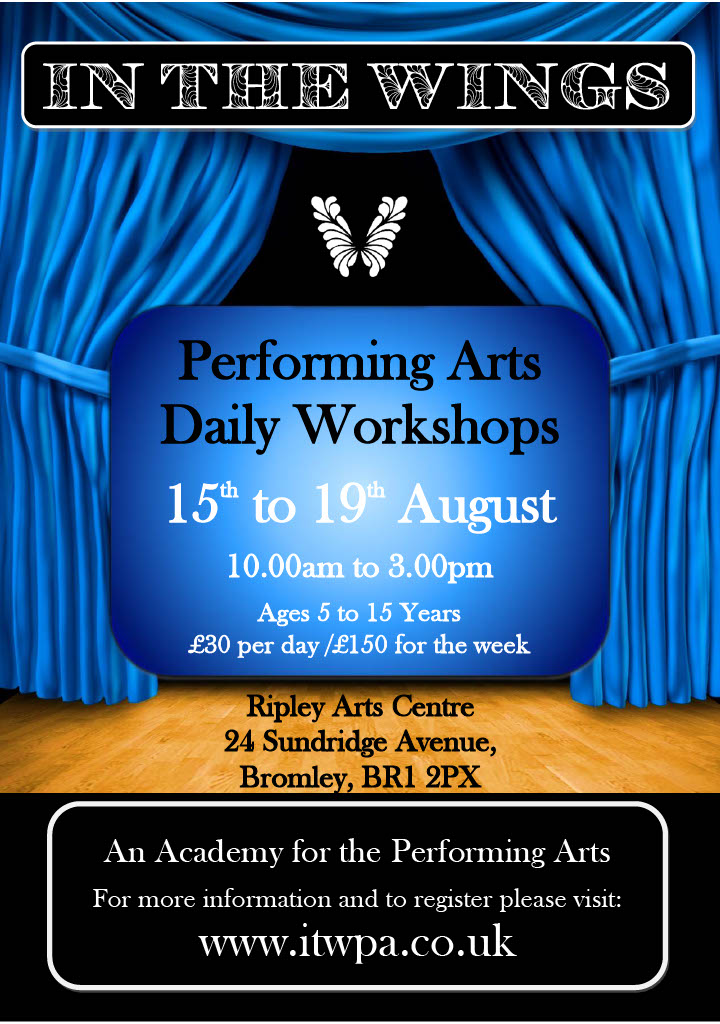 £30 per Day / £150.00 for the Week